Yantai/October 17, 2021/Following the need of further reducing costs and improving efficiency for oil and gas development, Jereh launched a new turbine frac skid, specifically designed for optimal performance of China's shale gas development with high power density, flexible speed change, energy saving and emission reduction.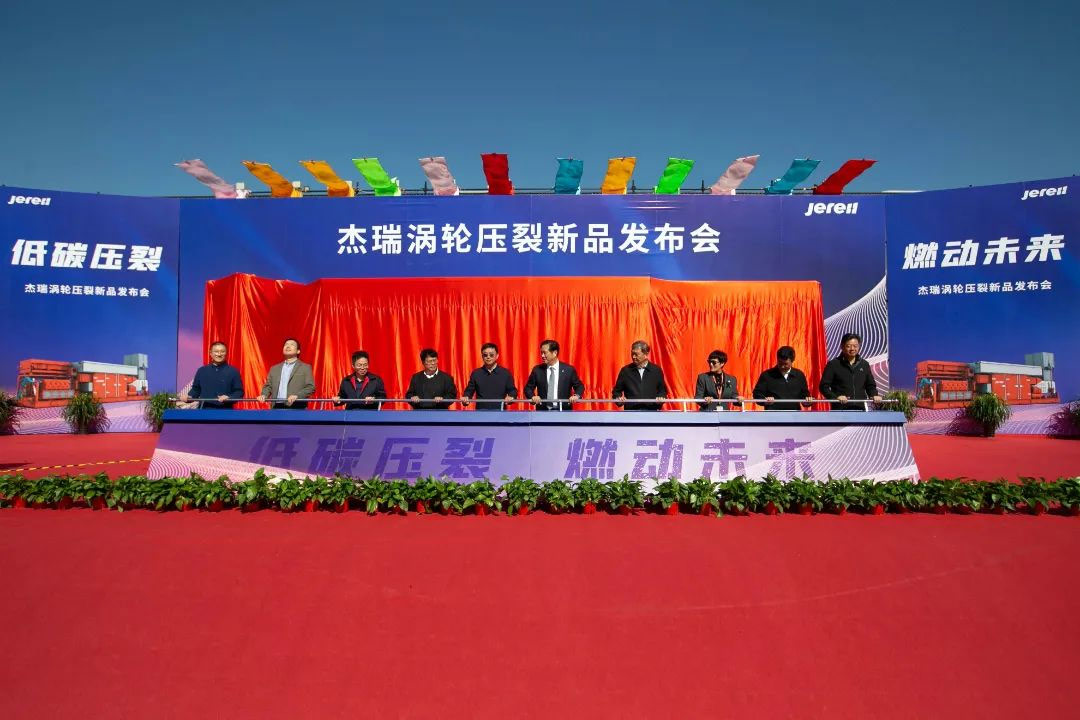 Jereh New Turbine Frac Skid Ceremony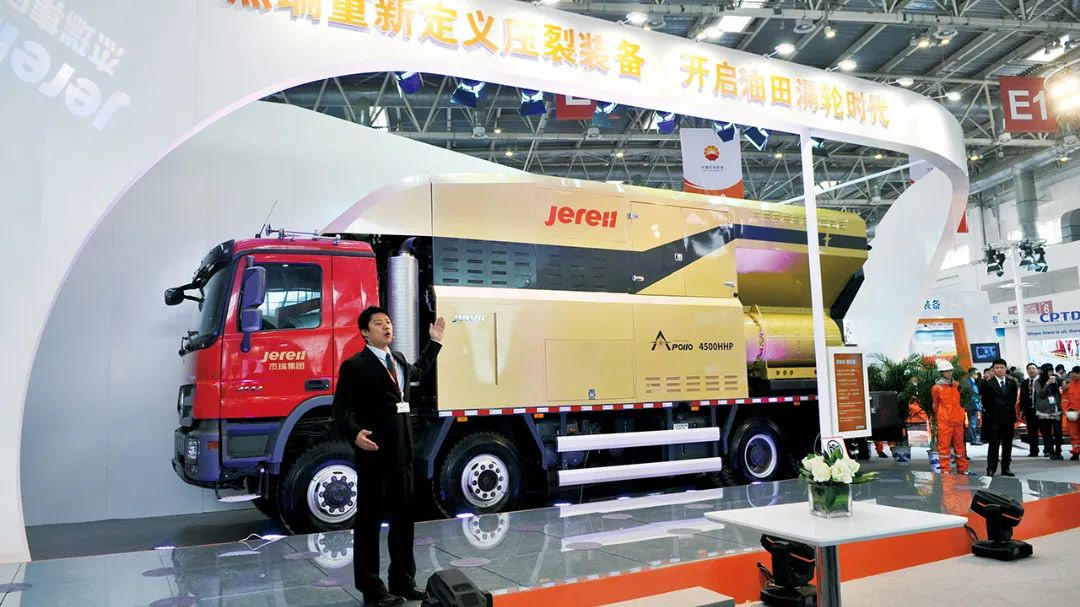 In 2014 Jereh Released Apollo Turbine Frac Equipment in Beijing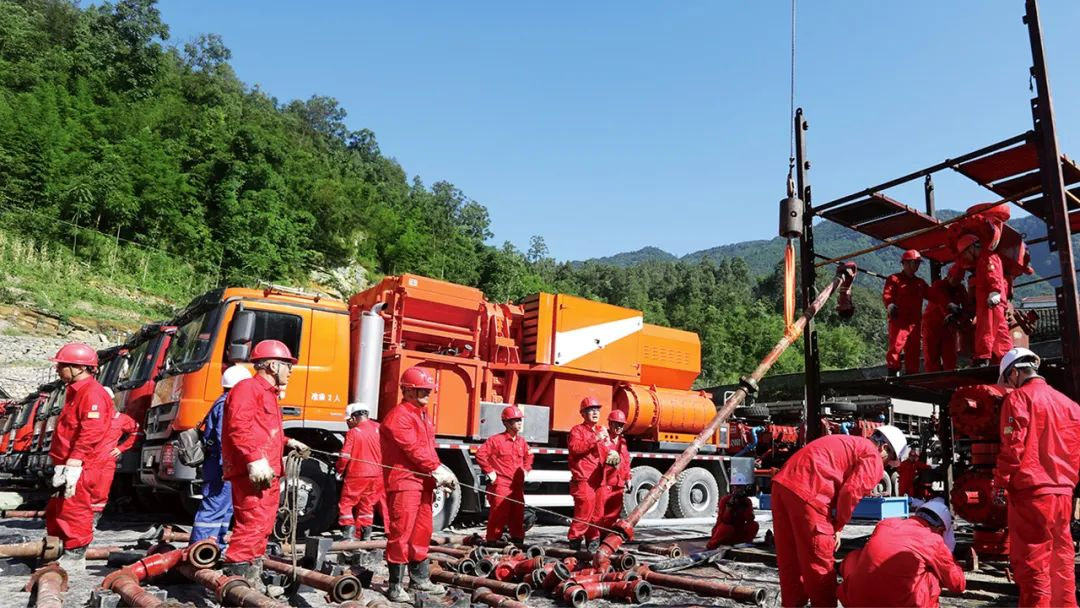 In 2017 The Second-generation Turbine Frac Truck Tested in Sichuan, China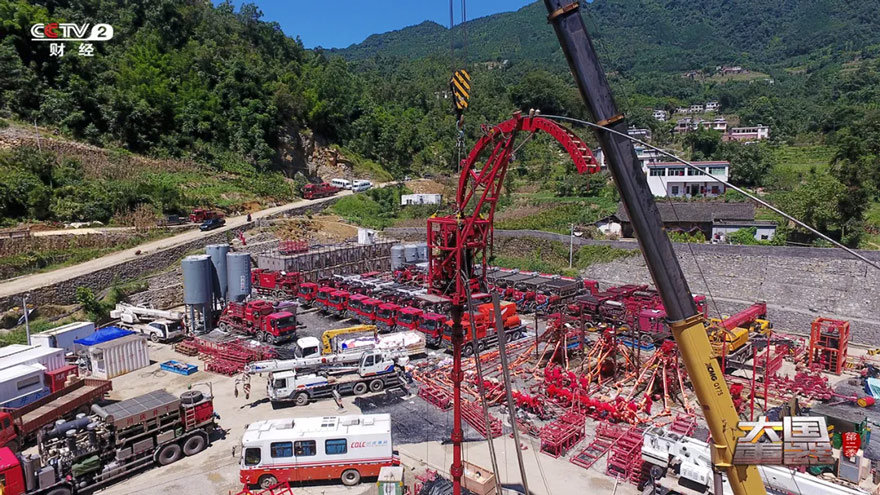 In 2018 Jereh Turbine Frac Truck Broadcasted in CCTV-2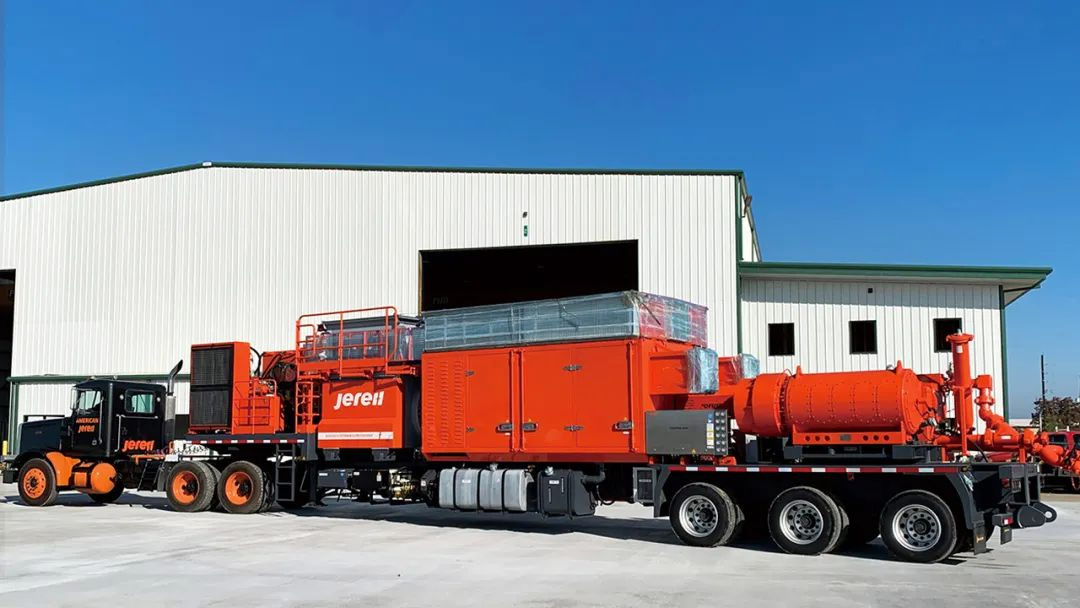 In 2019 Jereh Turbine Frac Trailer Delivered for North American Market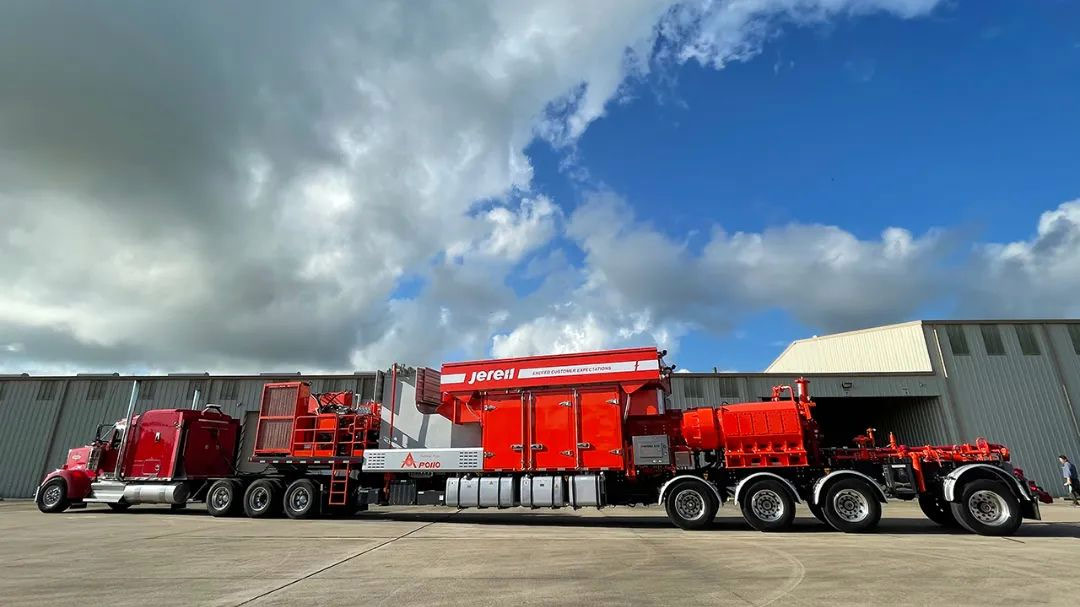 In 2020 The first Turbine Frac Spread Delivered to U.S.
Based on the continuous focus on the challenges of China's shale gas development, and more than 20 years of experience in high-end oil and gas equipment manufacturing, the new product of Jereh turbine frac skid realizes the core technology upgrades such as turbine control, high-power ultra-high speed deceleration, Jereh patented firewall technology and 7*24 continuous pump.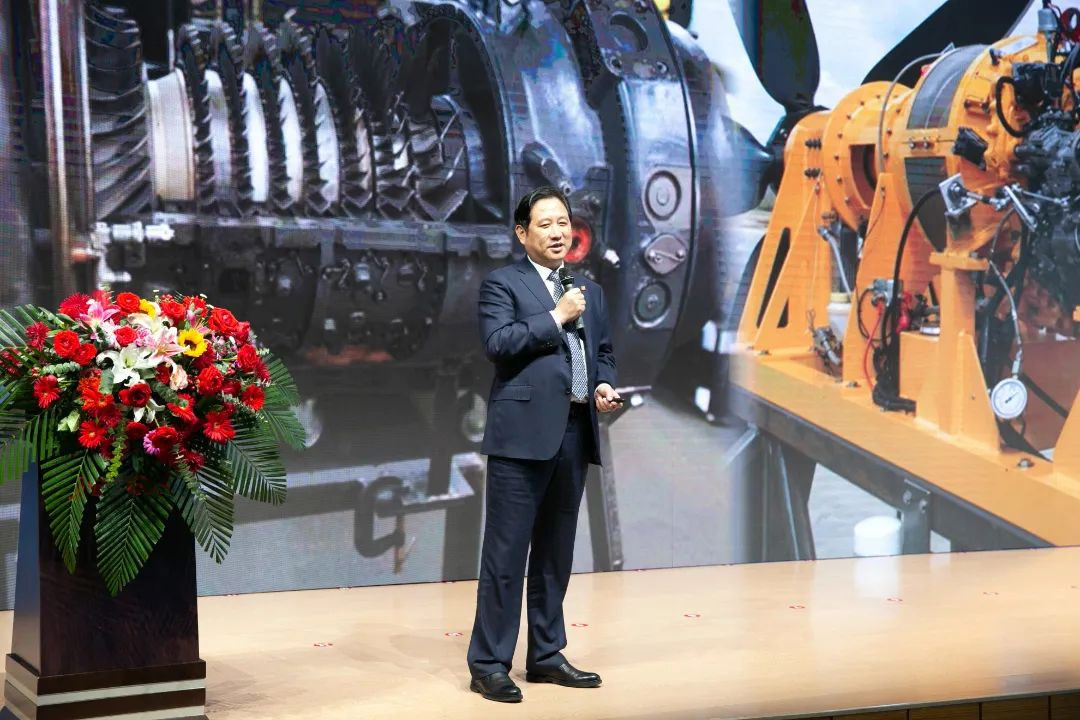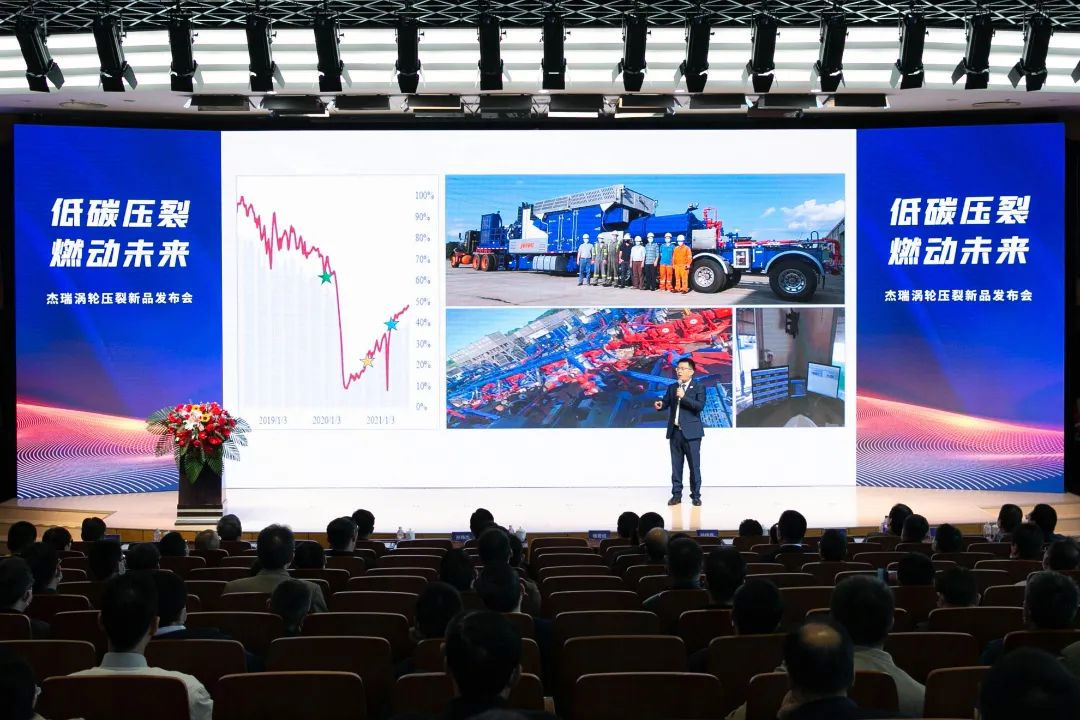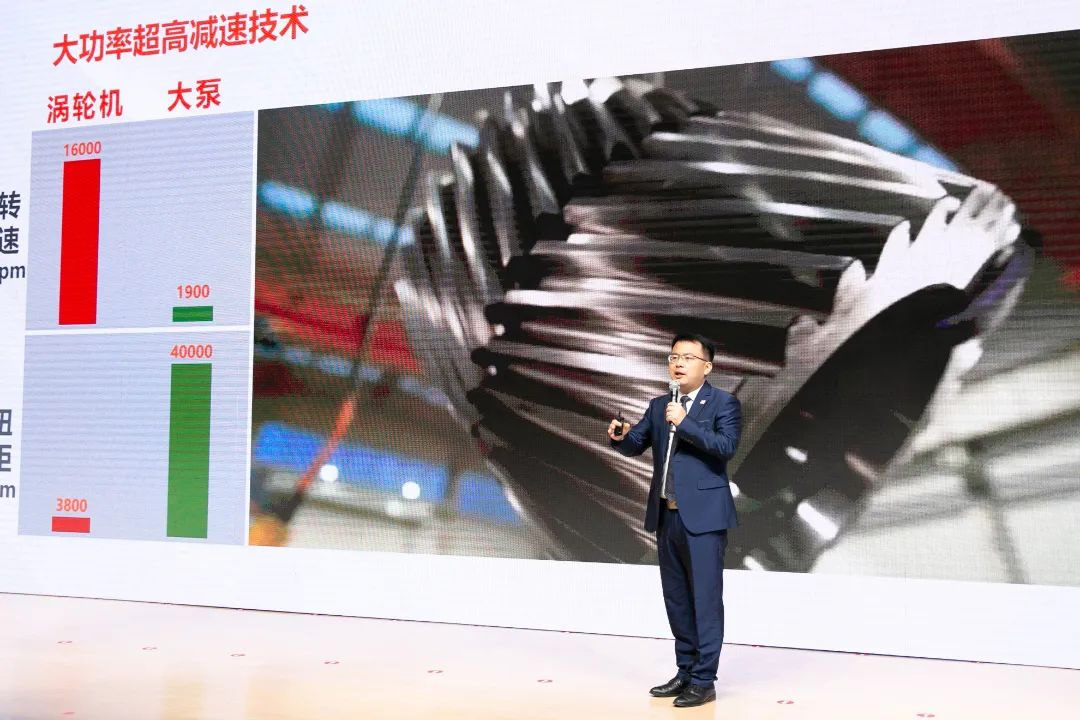 The output hydraulic horsepower of the new turbine skid is equivalent to that of two conventional 2500hhp fracturing equipment. Compared with the traditional unit, the equipment area can be reduced by 50%.
Stepless speed regulation makes the adjustment of flowrate more convenient. And an intelligent fracturing control system enables the automatic match of the flow of each unit based on the load of plunger pump, improving of equipment reliability and overall efficiency.
The air-cooling and wide-temperature lubrication system of the turbine engine enables it to complete the power output from starting to full load within 35 seconds under an environment of -50℃-50℃. There is no need to idle for a long time.
The turbine frac skid can use natural gas as fuel, and also can automatically switch between diesel and natural gas during equipment operation, ensuring the continuity of pumping.
This skid can use clean fuels such as LNG, CNG, wellhead gas, pipeline gas, which reduce the emission of nitrogen oxides and carbon oxides, and meet the requirements of different global emission regulations. In terms of noise reduction, the equipment noise has been reduced to below 85 decibels, making continuous operation near residential areas possible.
The first maintenance time of turbine fracturing equipment exceeds 30,000 hours, which is 3.75 times that of conventional diesel frac unit. The high-power gearbox has a simple structure with stepless speed change and low maintenance cost.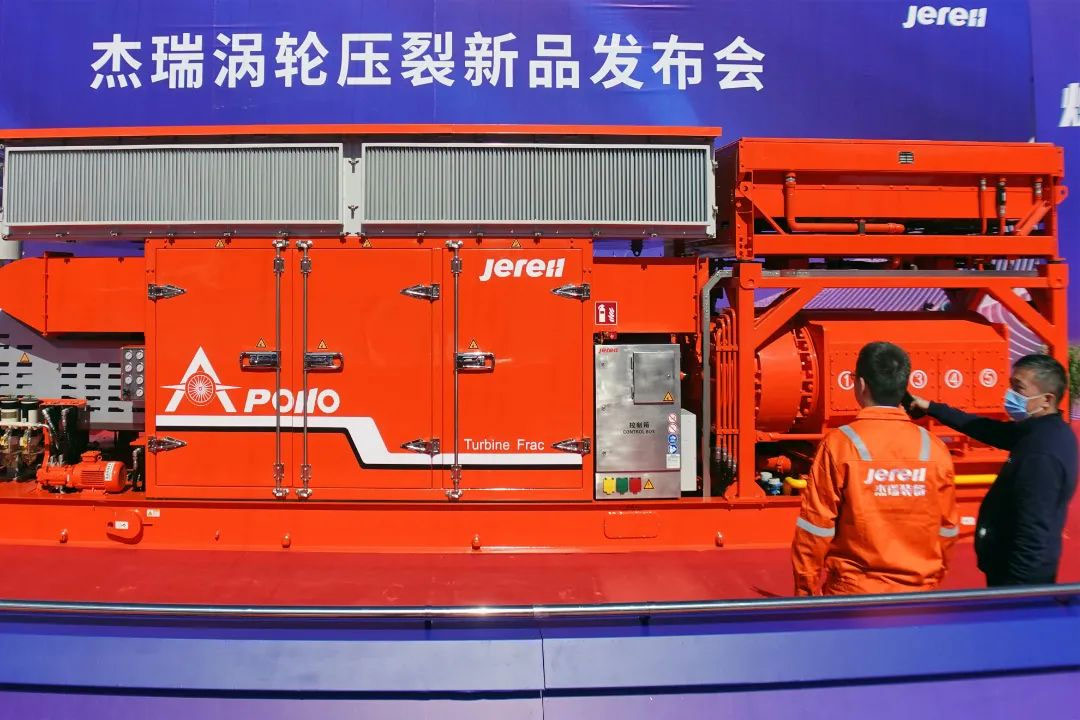 Customers Visited the New Turbine Skid
Energy is of extremely important strategic significance to the national economy and people's livelihood. Under the guidance of the "dual-carbon" national strategy, the realization of low-carbon and green development of energy will become the path of change. China is rich in shale oil and gas reserves. How to promote the large-scale development and capacity increase through technological innovation of key equipment is quite important.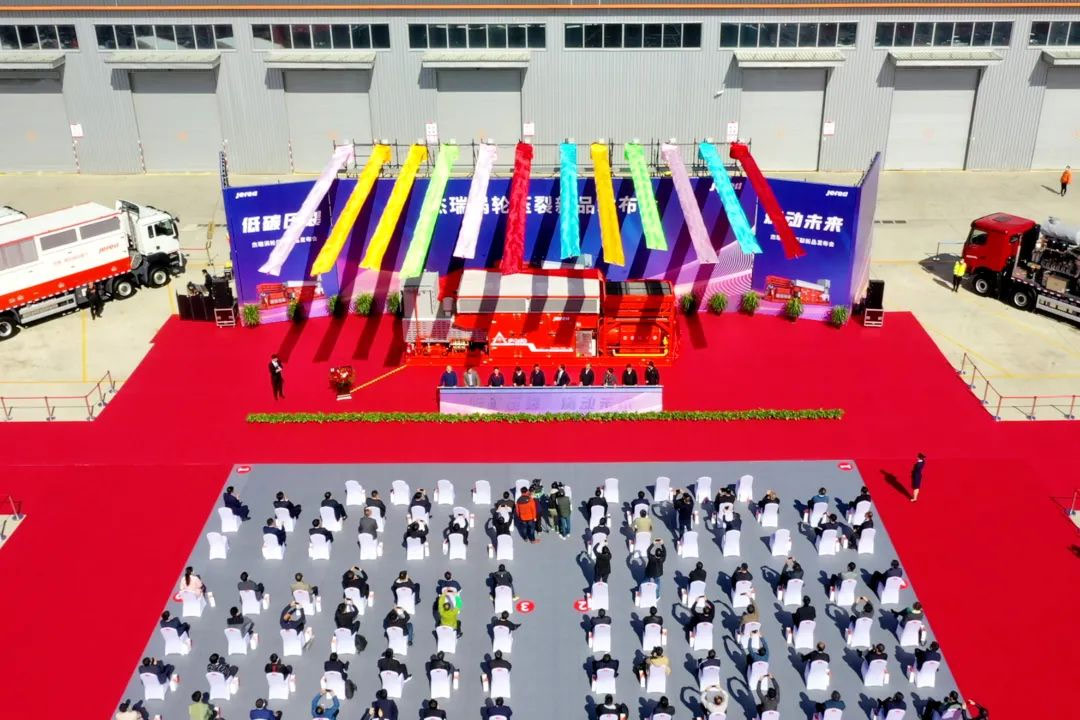 New Product of Turbine Frac Skid Released
As a global leader in high-end oil and gas equipment manufacturer, Jereh will continue to promote the innovation of oil and gas development methods that can help reduce costs and increase efficiency, thus contribute to the sustainable development.