This week, the fracturing skids designed and manufactured by Jereh officially set off for Russia. It will continue to assist the fracturing operations in the extremely cold regions of Western Siberia in Russia.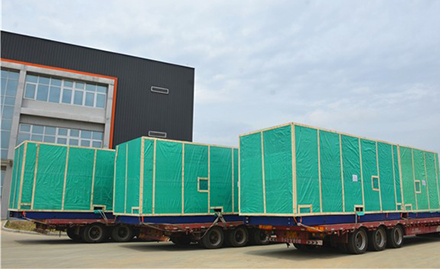 Jereh frac skids ready for delivery
The fracturing skids had been fully upgraded and optimized on the engine, gearbox, plunger pump and etc., of which the pump uses JR2800Q stainless steel fluid cylinder independently developed and manufactured by Jereh. This is the first application of Jereh JR2800Q plunger pump in Russia.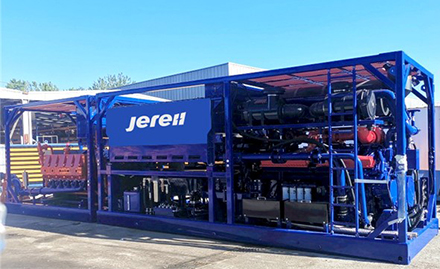 Jereh frac skid for Russia market
Considering the large sand ratio and large displacement of fracturing, Jereh R&D engineers adopted the dual-discharge manifold design to achieve stable and reliable operation of fracturing equipment. "We take both the cold environment and the operation habits of customers into consideration, and provide a customized solution. We expect their stable performance in West Siberia." the R&D engineer shared.
Actually, the client purchased Jereh's fracturing equipment, coiled tubing and fluid end products for several times and spoke highly of Jereh's products and service quality.
In Russian market, Jereh has been there for more than ten years. Jereh- developed cementing unit, liquid nitrogen unit, coiled tubing unit, fracturing equipment etc. have been widely used in Russia, Kazakhstan, Uzbekistan and other regions and established branding recognition.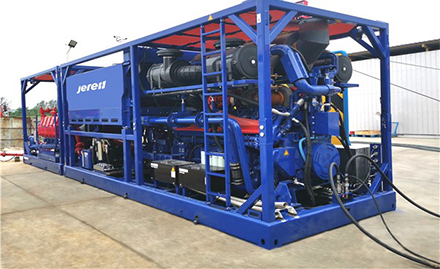 This year marks the 20th anniversary of the signing of the Treaty of Good-Neighborliness and Friendly Cooperation Between the People's Republic of China and the Russian Federation. Jereh, as a high-end well service equipment manufacturer in China, will continue to explore the local market needs and provide diversified and customized equipment solutions for oil & gas production in a safe, reliable, efficient and environmentally-friendly way.